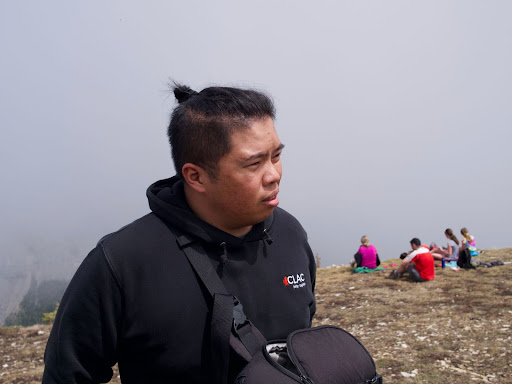 Some people are god-gifted and need only a way to learn and live a self-made life. There are almost between 3.2 million and 37.8 million influencers in the world who are educating and entertaining the world on various digital platforms such as Instagram, YouTube, and TikTok. Paul Taligato is a rising youtube influencer who is self-made and chose to be a tech influencer. 
Paul Taligato is the first in his family to dive deep into technology and starts digital content creation. He is inspired by Mkbhd, Marques Brownlee, and unbox therapy. He later became a tech influencer on youtube to educate all technophiles and tech lovers regarding the latest and most used tech products. 
He started making content to help people who need help using their every tech. He aims to ease their life by introducing new inventions and how to use their products to their fullest capacity. He examines and unboxes digital products such as Apple product reviews, smartphones, smart watches, smart appliances, smart home gadgets, and anything related to tech and smart technologies.
Who Inspired Paul Taligato To Be A Digital Content Creator?
No one but his school of thought helps others. It started when he used to educate people regarding the tech product's utilization by commenting. It might be a hobby for the world, but Paul Taligato loves the designations that life has given him as a tech influencer. Paul Taligato has almost 30k subscribers on his youtube channel and works with the industry giant and new emerging companies, IndieGoGo or Kickstarter.
The Struggle Behind The Curtains
Struggle and hard work always pay off for those who work hard without expecting promising results. Paul Taligato left his house and worked 14 straight days far from home. He used to work almost entire days to be a tech influencer, and he did it for nearly 2 years. During that period, Paul realized that he must do it as a side hustle, but he needed to figure it out. Later he read the book "Rich Dad, Poor Dad," which influenced and encouraged him. He started his YouTube channel, shared his videos regarding unboxing the latest tech products, and gained what he deserved. 
Over To You
Paul had a time when he had no money to produce high-quality videos. Later, due to his hard work and back-breaking efforts, he earned and made several high-quality videos to make his fans understand and entertaining. Currently, he is working with more prominent companies like Niu, Himiway, feiyutech, and Vitruvian, with 33k subscribers and an average of 10k views per video. Paul has been sponsored by AURA and Mint Mobile to make them generate thousands of revenues. 
Near Paul, the success mantra is to make time with family and God. He now aims to invest more in his YouTube channel and has eyes to replace his 9-5 jobs with full-time digital content creation as a tech influencer who acts like a teacher to thousands of tech-savvy people.
Also Read Interesting Articles At: USA Magazine Hub.