Tech
How to Edit Your Instagram Photos Like a Pro?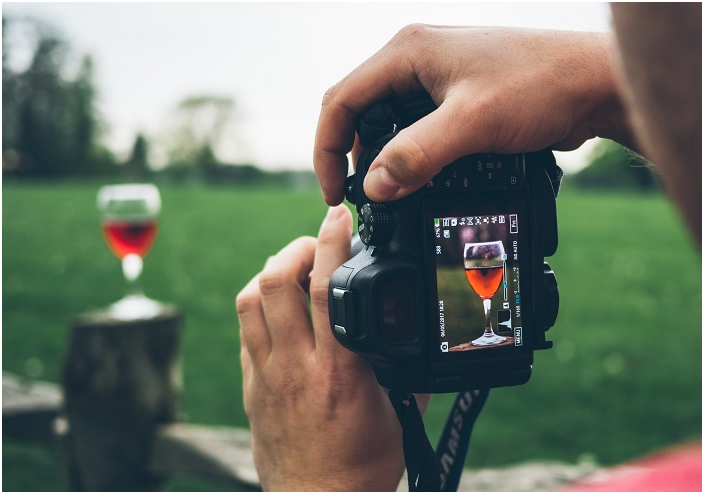 In this digital economy era, it is important for people, brands, companies, or organizations to have strong social media profiles alongside physical appearances. For that purpose, photos play the most crucial role in building acknowledgment as they swiftly become an inclusive advertising source. That's why the demand for photo editing is higher than ever in the global market, as pictures are more worthy than thousands of words. A perfect picture appeals to a massive audience because people get attracted more to visual presentations.
Therefore, Instagram has become the most popular social media platform with almost 2 billion active users worldwide because of its picture-centric outlook. So, if you can edit your photos with appropriate camera effects and filters, you might attract a larger audience on Instagram and other social media platforms. This will help you stand out as superior to your competitors, boosting your consumer capacity.
If you are getting tense, how could you edit your photos, especially for Instagram? Then, stay calm. There is no need to be worried; we are here to get you out of this situation. In this blog post, we will guide you on how to choose the right app to edit your photos as per your needs. We will also talk about a few top-rated photo editing apps.
Method to Pick the Top Photo Editing Tools
The selection of an app to edit your photos with the right camera effects and filters is not an easy decision. To make things easier, you first must finalize the purpose you need a photo editor for. There are various apps available with camera filter and photo effects as per your requirement, either you need them for selfies or editing of aesthetic and business products. Once you have a clear idea of your need, you will undoubtedly find the right app with the fundamental features you are looking for.
Now, you will be thinking about which editing apps are the best on the web. Don't overthink. We are here to make things easier for you. Let us mention a few that every photo editor can use.
Most Used Photo Filter Apps
Photo editing is a laborious task. It takes a lot of time and toil to make pictures that aptly mirror a brand and perfectly transfer a company's message. For that, selecting apps that can improve the quality of your visual photographs is very important. Here is a list of editing apps with a quick overview of their salient features to filter them according to your necessities.
Filters Cameras App and Effects
This stunning application has camera effects and filters based on Lomography. Its cutting-edge and latest photo filters help you transform crisp images into soft-focus pictures, enhancing their quality. You can use this splendid app to give your selfies an exquisite outlook with a wide range of eye-catching and marvelous camera effects. Another great feature of this app is the presence of live camera filters that allows you to take real-time pictures and share them with your fellows. 
Adobe Lightroom Photo Editor
Adobe Lightroom is perfectly designed for professionals. It has photo management and photo editing tools that help you master the latest photography skills at your doorstep. There are some outstanding presets and filters that instantly improve your photos' quality in a single tap. With that, it transforms your clicks into more professional and eye-popping ones without losing the original image. 
Photo Lab Picture Editor and Art
Another tool you can use to edit your photos for Instagram is to make your pictures look creative in no time. You can also create collages and montages with almost 900 available camera filters and effects. Using this app, you can carve out some outrageous photos for Instagram and other social media platforms. It also has animated effects included in it that separate it from others.
 ToonMe
This app facilitates you to animate your photos in no time. Using this app, you can make full-body cartoons, artistic drawings, and vector templates out of a simple photo. It can help you become a digital artist and assist you in completing your day's long work in a few minutes. The craziest feature of this app is the ability to generate AI animations that help people live their cartoon dream in various ways.
Final Words
If you can use the same photos for various purposes using different editing, then they can save not just money but also time. This will help you focus more on other business processes that would enhance the chances of your success in the cut-throat competition. People and organizations must have a proper understanding of photo editing in building a brand and generating sales. We hope this article has helped you understand the importance of photo editing in social media marketing, especially on Instagram.