Business
7 watchouts before you invest in sovereign gold bonds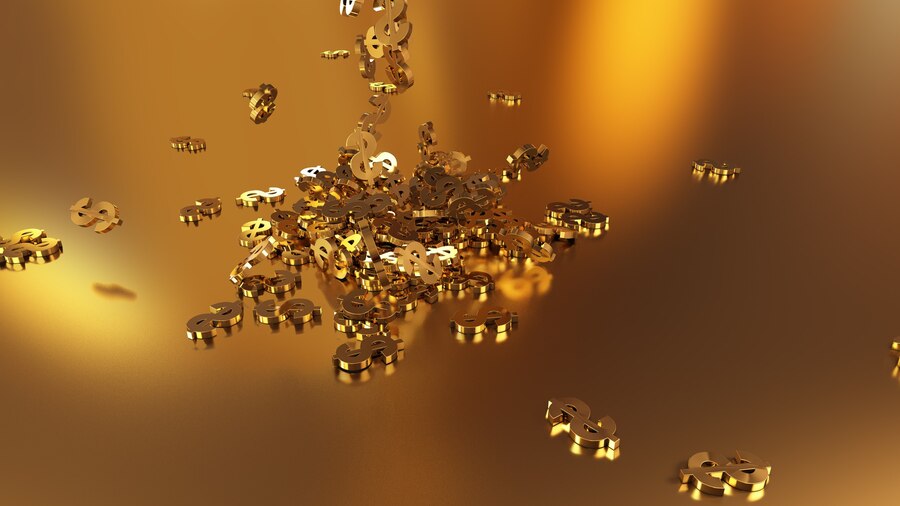 Government-issued sovereign gold bonds (SGB) are one method to hold gold in paper form. In SGB, one will not receive physical gold but benefit from any increase (or decrease) in gold's price. Therefore, investments in SGB are only for investment purposes and not consumption. Also, the major problem is unlike physical gold, where it was possible to sell gold near me, you can't get cash against this paper form of gold. 
Before purchasing SGB, you must determine why you are investing in gold. In addition, Sovereign gold bonds offer distinctive features that are not attainable with other gold investments. Let's check them out. 
1. Sovereign gold bonds USP
Investing in Sovereign gold bonds (SGB) has well-defined advantages over purchasing real gold. While real gold purchased through jewellers or banks may incur a 10 per cent premium, the price of SGB is similar to the actual gold price.
Moreover, the taxation of SGBs is favourable to investors since profit exemption is available upon maturity, unlike actual gold, where gains are taxable.
2. Pricing of SGB
Gold is used to denominate SGBs. They are issued at predetermined rates based on the value of gold at the moment they are issued. Consequently, the price of SGBs is directly proportional to the gold price. If gold prices increase, so will the worth of your current SGB. On the secondary markets, it will attract a greater price.
The value of your SGB will decrease proportionally as the price of gold lowers. So this is because if your SGB remained high, consumers might purchase gold on the primary market at a lesser price. To compensate for this, the secondary market price of your SGB will reduce. However, you may hold on to your SGB until maturation to regain the value you initially invested.
3. Who can buy it?
Anyone can purchase gold bonds such as residents, private or public limited enterprises, partnership businesses, clubs and societies, charity organisations, universities, trusts, or HUFs.
NRIs and foreign institutions and entities are not eligible to purchase gold bonds.
4. Physical gold's disadvantages
Indians value gold ownership. However, acquiring gold in jewellery has risks, such as safety, expense, and old-fashioned styles, which children might or might not appreciate. Then there is the practice of "making charges," which might be expensive for parents. 
Further, based on the ornament's style and whether it was handcrafted or machine-made, it is impossible to recoup the costs of creating gold jewellery. Similar to entry fees in an investment, making charges is similar to investing. Yet, one significant thing is you can instantly get cash for diamond jewellery and gold when in need. Yet, you can't liquidate SGB immediately. 
5. SGBs availability
The availability of SGBs is not "on-demand." Instead, the government will periodically allow investors to purchase newly issued SGBs. Furthermore, the bonds won't be available throughout the year. The government will continue to issue SGBs for public purchase in various tiers. So this may occur every two to three months, and the period will be open for around one week.
6. Investment Tenure
Typically, the duration of gold bonds is eight years. After five years, the withdrawal option is available. If you choose to depart before maturity, early redemption will be necessary. You need to notify the bank.
In addition, gold bond investors may sell their bonds at any moment on stock markets. Please be aware that if the bonds are sold on the trading platform, the relevant capital gains tax will be charged at the same rate as for real gold.
7. Goal must correspond to the duration of SGB
Even though SGB has an eight-year term, the lock-in period will be five years. Beginning in the fifth year, the departure option may be utilised on the interest payment day. If you're investing in SGB to achieve a particular objective, the objective must be at least five years ahead. At least five-year-out goals like children's education, marriages, and retirement may be associated with investments in SGBs.
Takeaway
Hope these things related to SGBs can help you make a sound decision. Also note the liquidity level physical gold, silver, and diamond offers don't apply to paper gold. Hence, you can invest accordingly. If you are searching for where to sell silver in Delhi, then we can assist you. Locate any of our nearest branches and sell your valuables.