Travel
A Complete Guide to Jiufen Village and Northeast Coast Tour from Taipei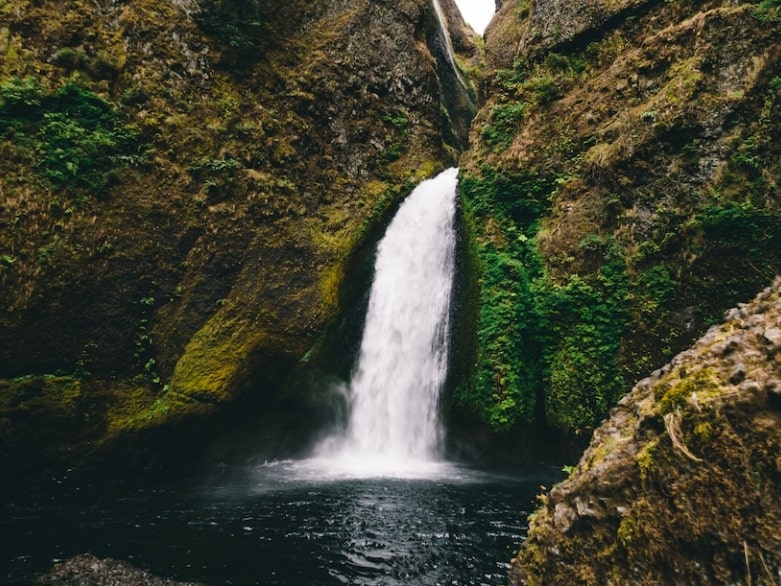 Tired of visiting the same old tourist attractions? Taiwan is home to a diverse range of towns, many of which are bursting with creativity and culture. Taiwan's central and southern regions certainly have their share of breathtaking sights, but the country's northern and eastern coasts are a completely different story. These are lesser-known areas with a different vibe, perfect for those looking for something more offbeat than regular sightseeing spots. 
Located about an hour drive from Taipei, Jiufen is one such place. A former gold mining town from the Japanese era, it's now a popular tourist spot thanks to its abundance of century-old buildings that have been preserved in almost pristine condition. The cobblestone streets lined with wooden buildings give the place an old-world charm and feel like you've stepped into a European village from the 19th century. 
Along the northeast coast, there's another hidden gem called Tide Table Hotel besides Jiufen. In addition to its beautiful white sand beaches, blue ocean views, and hillside views of Hsinchu city, this area has a historical salt factory and fish market that date back to the Dutch colonial era. 
The following is a complete guide to Jiufen Village and the Northeast Coast Tour from Taipei if you are tired of conventional sightseeing spots and ready for some fresh-air adventure.
Why Visit Jiufen?
The scenic mountain region of Jiufen is found in the Ruifang District, in the north of Taiwan. The town experienced a gold rush during the Japanese colonial period in the late 19th century when a gold mine was discovered. However, after the mine closed in 1971, the town began to decline. The town that served as the setting for "City of Sadness" became vibrant once again after the Taiwanese film was released in 1989. Taiwan has transformed an old gold mining town into a thriving tourist hotspot. It draws tourists from all over the world to visit its alleyways, tea shops, and endless array of street food vendors.
Jiufen also became instantly famous as it was rumored to be the model for the movie "Spirited Away." The stunning view that attracts so many people can be seen from the staircase where A-Mei Tea House stands. Jiufen became widely known in Japan following the release of Ghibli's "Spirited Away." The Jiufen region of Taiwan is said to be the inspiration for this animated fantasy film about a girl who wanders into the world of the gods and has a great adventure. The A-Mei Tea House, a tourist attraction in Jiufen, is said to be a model for the bathhouse, which appears in the movie, which matches the atmosphere created by the strikingly retro red lanterns. The movie Spirited Away inspired Japanese travel agencies to plan a jiufen tour to visit places that were used as models in the movie; Jiufen quickly became a popular tourist destination after its release.
 A-Mei Tea House
Jiufen is also a town where you can enjoy the old buildings and the sea in the distance during the daylight hours, and the light from the lanterns at night creates an emotional ambiance.
How to get to Jiufen?
It's easiest to get there by bus, as there are direct bus services from Taipei. Traffic may be heavy depending on the time of day. Take the direct bus to "Jiufen" from "Chung Hsiao Fuxing" MRT (Metro) station, where there is a bus stop, and exit from "Exit 1". Bus number 1062 runs directly into Jiufen, and the trip only takes about 50 minutes. You can also take a train from Taipei Train Station to "Rui Fen Train Station" and change to a bus from there. Jiufen can be reached in 30 minutes this way. 
Where to eat in Jiufen?
There is no better place to enjoy some of Taiwan's finest cuisine than Jiufen Old Street. Find everything from a classic snack to a unique beverage to an unforgettable dessert here. It is not uncommon to see buses full of visitors from all over the world, Taiwanese or not, pour out into the lanes every day, and everyone seems to eat while they are on the go.
A wide variety of cuisines may be found on the island of Taiwan, which includes traditional Taiwanese delicacies, as well as Asian influences from Japan and China. As a result of the fact that every area of Taiwan is known for its own distinctive cuisine, tourists have a wide variety of options available to them as they travel across the island. One of the finest ways to learn about Taiwan's locations and culture is to indulge in some of the country's world-famous night markets and street food.
The Zhang Ji Traditional Fish Ball
Zhang Ji Chuan Fish Balls is a restaurant that serves excellent fish ball soup. In Jiufen Old Street, there are a number of restaurants that serve fish ball soup, but the fish ball soup at Zhang Ji Chuan Tong Fish Ball is by far the best.
Hot or Cold Sweet Taro Ball Soup
To truly appreciate your  Jiufen tour, don't miss out on this specialty dish. On Jiufen Old Street, there are many vendors who provide these delectable bowls of hot or cold taro ball soup. Choose one with a view of the surrounding buildings and mountains from the back of their shop. 
Peanut Ice Cream Rolls 
Despite their appearance as crepes, peanut ice cream rolls are actually thin pancakes stuffed with peanut ice cream. They will roll it up like a burrito and then cut it in half for you when you order one. There is sweetness in this dessert, but it isn't quite close to the level of sugar found in most desserts. Hence, it is somewhat unique. 
Things you can do in Jiufen
Explore the "Dark Alley" Markets and Gift Shops in Jiufen's Old Street
You'll have to go up a hill packed with markets when you get to Jiufen Old Street. The lanes of Jiufen will be overflowing with tourists because they are the city's most popular tourist attraction. Have fun on your jiufen tour by strolling through the restaurants and gift shops located in the Dark Alley and making your way to the well-known Jiufen Teahouse.
Enjoy the teahouses on Jiufen Old Street
A view of Keelung Mountain, the sea, and Jiufen Village can be enjoyed from the tea house's balcony or windows (on Shuqi Road).
If you are a fan of tea, during your Jiufen tour, you should not miss the opportunity to visit the several teahouses that are located along Jiufen Old Street. There are two things that have made Jiufen famous today: the Old Street and the local teahouses. One of the most crowded parts of Jiufen's historic old street is the tiny alleyway surrounded by a variety of shops. Because of the scenery, of course, there are numerous teahouses along the way that are worth stopping at.
Best Tea House in Jiufen
Amei Tea House
Amei Tea House, a unique Jiufen tea house, offers a large space and beautiful sea views for guests to slowly enjoy their hot tea. The Traditional Amei Tea House is a popular destination for travelers because of its high-quality products and excellent customer service. Oolong tea is served with a variety of sweets, including mochi, red bean cakes, mung bean cakes, and more.
Jiufen Tea House
The Jiufen Tea House is a traditional tea shop that can be found in a historic building that is likely at least one hundred years old. In addition to functioning as a tea shop, this place also houses a library, including a variety of crafts and visual materials. 
Siidcha Tea House
Jiufen's old town is best viewed from Siidcha Tea House due to its modern design and panoramic view. The Taiwanese Hakka tea drinking culture can be experienced here. Taiwanese Hakkas make their own blend of tea called Lei Cha, which is made with herbs to give it a fresh flavor and health benefits.
Skyline Tea House
Skyline Tea House serves oolong that is grown on Taiwanese land. A relaxing cup of oolong tea is the perfect accompaniment to watching the sun go down while you're here. Tea pairs well with dried plums and guavas, as well as charcoal peanuts. A sip from the warm cup soothes the sweet and tart tastes of dried plum and guava, which combine to create the most relaxing, delicious feeling.
Watch Movies At The Historic Chiufen Shengping Theater
If you want to have an experience that you won't forget while you're in Jiufen, go to the Chiufen Shengping Theater and watch a movie in this historically significant setting. The Chiufen Shengping Theater is a historic site that dates back to the early 1900s and served as a witness to much of the turbulent events that took place in Taiwan during the 20th century. This landmark edifice, which is comprised of two levels and is distinguished by its baroque architecture, has a roof that is covered in Chinese cypress.
Visit Nanya Natural Rock Formations
Taiwan is a small island known for its gorgeous coastline. You don't have to travel very far to see these stunning Taiwanese coasts. Nanya, on the other hand, has a stunning coastline that will blow your mind. This well-known destination attracts a lot of tourists every year for its stunning rock formations and coral shoreline. Since they were formed by the process of weathering and the impact of waves, these rock formations are proof of nature's great power and beauty.
Enjoy the sight of the Bay of Two Colors
The Bay of Two Colors, also known as the Yin-Yang Sea, is an additional one-of-a-kind natural site that you will get to experience on your Jiufen tour. There are many reasons to visit this popular tourist destination, one of which is that the water in the sea appears yellow on one side and blue on the other.
The Yin-Yang Sea's two distinct colors are a result of the water that falls from the Golden waterfall. Its golden tint is due to the presence of minerals, including sulfur, arsenic, and copper ore, which give it its source. As a result of the differences in composition of the two bodies of water, the water from the Golden waterfall doesn't mix with the seawater; this gives the sea its distinctive colors.
Explore the Beauty of the Golden Waterfall

Located in Jinguashi, the Golden Waterfalls may be seen near the Jinguashi Gold Ecological Park. The water in these falls is a magnificent gold color due to the combination of regular rains in this mining area and the presence of heavy metal components deposited in the riverbed. Hillside contrasted with dazzling green grass at the top of the hillside with a waterfall of gold. Indeed, the natural beauty of this location makes it a popular location for newlyweds to take their wedding photos.
Tips for visiting during the rainy season
Don't let the threat of rain derail your Jiufen tour; therefore, you must be prepared. It rains about 80 percent of the time in Jiufen, according to a local tour guide who works there. When spending the night in Jiufen, make sure to carry a raincoat and shoes that are appropriate for the weather. In addition, raincoats can be purchased for an affordable price all across the Old Town. Because of its elevation in the highlands, Jiufen is typically colder than Taipei.
Read more interesting articles at Usa Magazine Hub