Education
The Bookkeeping Secrets Guide for Freelancers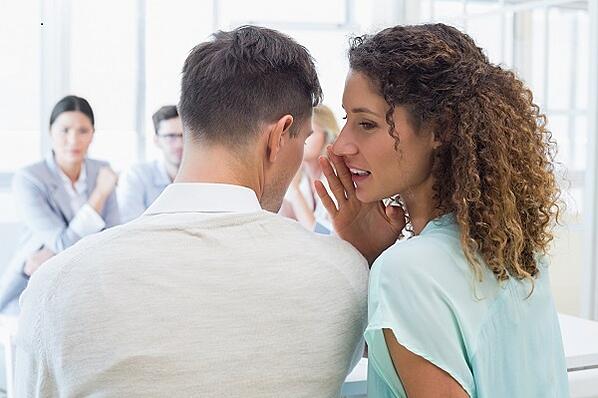 Melanie Power, head of bookkeeping at Xero, a New Zealand-based company that develops cloud-based accounting software for small businesses, wants you to know she gets it, she really does. But she also says flipping how you view your figures can make all the difference at tax time.
"Even creatives can appreciate the numbers before you tell a story of what is happening in the life of your business," she says. "If you learn to understand and perhaps love them, taking care of things – not just at tax time but at any time – may not be so difficult."
To help you on your journey to total financial literacy and freedom, Melanie (who it must be said, has over 25 years of financial experience behind her), offers the following tips:
1. Get help from day dot
Even if you're in the beginning stages of setting up your own business, set aside funds for some one-on-one time with a bookkeeper, recommends Melanie. "A good bookkeeper can help you with everything from business activity statements (BAS), lodgements, payroll, training, and reporting on how the business is going, but they can also connect you with an awesome accountant who can help you with business set-up, structure, tax advice and benchmarking."
If you don't know a bookkeeper, be sure to ask other small business owners for recommendations. Make sure you insist on working with someone who is happy to educate you through each and every process. "And don't worry if you don't have time to visit your advisor personally," says Power. "Most are happy to assist remotely or speak via Skype."
2. Handle paper once and once only
Still, hoarding seven years' worth of hard-found receipts in an assortment of shoe boxes around your home office? Say goodbye to clutter (and that obligatory month-long search for rogue Cabcharge receipts) and hello to efficiency by going paperless.
"Storing images electronically is acceptable with the ATO, so you can save time and space by photographing your receipts as you obtain them.
Then bin them," says Melanie, adding that many apps, including Xero, will allow you to snap and file receipts.
3. Understand how to do your own bookkeeping
(Yep, even if you employ someone else to do it). You've no doubt heard the proverb, 'Give a man a fish and you feed him for a day. Teach a man to fish and you feed him for a lifetime. Learning the basics of how to run the financials of your business will teach you the importance of being able to stand on your own two feet and set you up for success.
"Obviously you want to be in a position where if something happened, you would be able to take care of yourself, but also you will begin to understand exactly what information you should be talking to your advisor." It also means you're likely to understand what your advisor is talking about when you meet, making your meetings more beneficial for you both.
Look for short courses at a local TAFE or university, or try an online course with Udemy and Coursera. If you don't have the patience for any of that, check out business.gov.au, which has resources to help you get around the lingo.
Also, Read the Bookkeeping for Small Business Hidden Secrets Medium (Matt Oliver)
4. Only use programs that also come with an app
It's time to put down the diaries and laptops and start relying on the one thing you carry more than your keys – your smartphone. This is particularly important if you're still struggling with the work/life balance, says Melanie.
"Tools such as Gmail, Trello, Slack, Google Docs, and Office 365 take the stress out of running a business because you can stay on top of appointments and to-dos without being stuck on your laptop," she says. "A good example of this is Trello with its organizational boards – perfect not just for work, but for your groceries – because it allows you to automate your business and your personal life in the one move."
5. Read, read, and read some more
Sometimes you have to spend money to make money, and Melanie recommends splurging on business books which can help guide you in the direction you need to be going. "Anything by Michael E.
Gerber is a great start, but his E-Myth Mastery should be the first book every business owner should read," she says, adding that The 4-Hour Work Week by Tim Ferriss should also be thrown in the cart. "The ideas that are in these books form the staple of what we do and why we need strong financial foundations to support our businesses, and this knowledge doesn't age."
6. Think about potential investors when you're doing your financials
Start-ups often require investors, and no matter which stage you're at, you need to make sure financials are constantly updated so reports can be produced on the fly to potential angel investors and venture capitalists. "Investors might be intrigued by your idea but at the end of the day, every single one of them wants to know you can be a good steward in handling their money."
Melanie recommends researching investors before you present so you're in synergy ("If they're funky, go funky").
Working with your bookkeeper or accountant to get this information together. "Have it ready and put it.
Aside if you like, but make sure you revisit it every few months. So you're always ready to present should an opportunity arise."