Education
Primary and Secondary Schools in Australia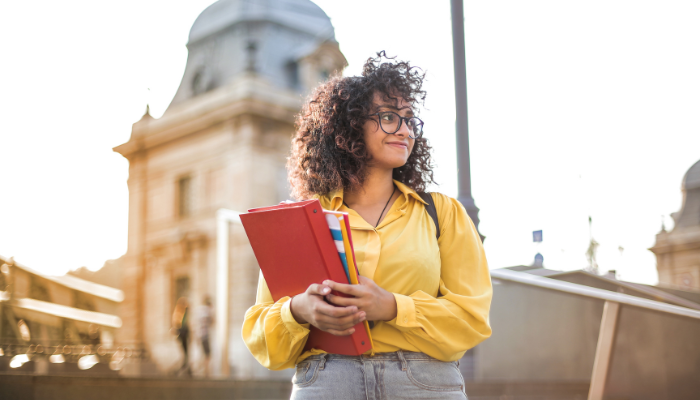 We explain what you must consider changing your life in a country full of opportunities, where you will not have hours to make all the plans it offers. But We are going to talk about Primary and Secondary Schools in Australia.
Australia is one of the world's leading education providers for international students. In 2012, it ranked as the 3rd largest supplier after the United States and England.
Today, this country has the highest ratio of international students per inhabitant in the world. A wide margin of 812,000 international students enrolled in the country's universities and vocational institutions in 2019. 
In addition, uniforms are mandatory in both private and public schools. These uniforms are the most peculiar; they even include a hat!
Public schools educate 60% of Australian students for primary and secondary education and 40% in non-government (private) schools. 
Most of Australia's universities are public at the tertiary level, and student fees are subsidized through a student loan program where repayment is due when borrowers reach a certain income level.
If you are interested in knowing how the Australian educational system works, this is your post!
Education in Australia encompasses the sectors of early childhood education (preschool) and primary education (primary schools), followed by secondary education (secondary schools), tertiary education (college, universities, and registered training organizations (RTOs).
Public schools educate 60% of Australian students for primary and secondary education and 40% in non-government (private) schools. 
The school system in Australia provides young learners with a solid foundation for university study, offers a wide range of subjects, has well-trained teachers, employs cutting-edge technology to facilitate teaching in all areas of knowledge, and encourages learning foreign languages.
Primary and Secondary schools in Australia
It is 13 years of school education that Australians start at the age of 5, with one year of preschool or preparatory, followed by 12 years of primary and secondary education.
Education in Australia is compulsory until the tenth year when the student is 15 or 16 years old. 
Public and private schools in Australia
Australia has public and private schools. International students can attend government schools in all states and most private ones.
Private schools (Non-Government Schools) are fee-paying and may be religiously oriented, accept only boys or girls, or be coeducational.
Foreigners are warmly welcomed in Australian schools, which value their great contribution to Australia's multicultural society. Most students are easily accepted into Australia's top universities upon school completion.
Academic curriculum in Australia
In addition, secondary school students can choose specialized subjects that may vary from school to school. Qualified teachers teach all subjects.
Primary and secondary schools individually evaluate the results of the candidates.
Non-English Speaking School-Age Children
Immigrant children who do not speak English can enroll in schools that offer intensive English programs. These schools prepare students for entry into Australian formal school education.
In addition, there is the English as Second Language New Arrivals Program that provides language instruction in primary and secondary schools for eligible immigrant children and youth.
IELTS Test: between 5 and 6 points.
TOEFL Test: between 500 and 550 points, depending on the school's requirements and the availability of English support classes.
The annual cost of attending secondary education in Australia is between 7,000 and 10,000 dollars.
School Enrolment
Parents must go personally to the institution to formalize enrolling children in school.
They must provide:
An identity document (passport).

The separate visa.

A document that proves the date of birth of the children.

Documents that demonstrate their study history (report cards).
Children care Centers
There are different types of daycare for children, with part-time or full-time hours. Options include daycare and family day care, where a mother cares for children and her own family.
Some preschools or kindergartens prepare children for entry to primary school.
Most childcare services are private.
Australian Government Child Care Access Hotline
The Australian Government Child Care Access Hotline is a free telephone line to help parents find a childcare service that suits their needs.