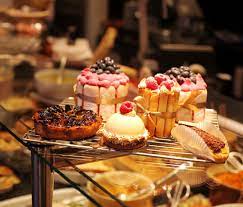 Are you the person who makes the best birthday cakes? Do you make delectable doughnuts for friends?
You've come to the right place if you're ready to transform your skills into a profitable bakery.
This article will discuss six components you'll need to plan and build a successful bakery.
Choose the type of bakery you want to open
The type of shop you want to open is one of the first decisions you'll have to make. To do so, you'll need to evaluate your skills, finances, and goals.
It's also important to conduct local market research to see how trends will affect your specific location and target audience. Then, check over the choices below and pick which one is best for you.
– online bakery
– sit down cafe
– counter service only.
Make a business plan
Once you've decided on the type of bakery you want to start, you'll need to develop a bakery business plan. This will allow you to examine the company from every possible perspective.
It will assist you in defining your business, setting goals, generating money, listing expenses, identifying your customer base, and being aware of your competition.
Study your startup funding
You'll look into financing as part of your business plan. One of the numbers you'll need to calculate is the initial cost or capital.
You'll also need to write a list of equipment, which includes everything from large machines like ovens and refrigerators to minor goods like utensils and pans.
Look for available space
If you run a bakery in your house, you've already sorted out your space. If you intend to invite people into your shop, you'll need a bigger space with a kitchen and a public area.
Some bakers choose to hire commercial kitchen space. If you don't want clients walking through your shop and simply need a larger, more equipped kitchen, this is a fantastic solution.
Be picky about your requirements. Shop around, compare costs, speak with nearby business owners, and make sure you select the ideal prime spot.
Prepare to market your goods
It doesn't matter if you spend all day and night in the kitchen preparing the next best cake trend if no one knows about it. This is why successful business owners set aside time and money to market their company.
Being a fantastic baker does not ensure success. You also have to be a good marketer for people to visit your store and remember you.
They say your marketing plan will have to cover the next five years, at least, according to The Bakery Network.
Be ready for flexibility and more opportunities!
During the summer, most bakeries are extremely busy. On hot days, shoppers who are out and about are more inclined to come into your store.
In addition, the summer is jam-packed with events such as weddings. The end of the year will be busy as well because of the holidays. Be open to the possibility of catering, food orders in bulk, and more!
Lastly…
Combine these business strategy ideas with your exceptional baking skills to obtain your slice of the pie, and you'll be well on your way to success.