Business
Color of 2023 – Viva Magenta – on Custom T-Shirts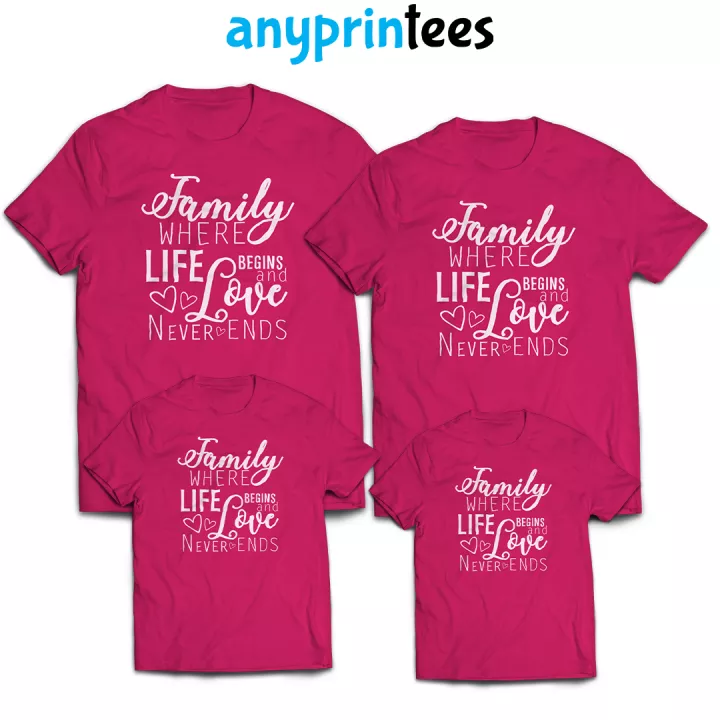 The Pantone Matching System declares 18-1550 Viva Magenta as the color of 2023. So, guys and gals, if you are looking to unravel your fashionista persona this year, make sure you have this vibrant color in your wardrobe. Fashion designers call it the "unconventional red."
It carries an exuberance that spreads optimism. It symbolizes strength, self-expression, and inclusivity, as told by Pantone. 
How to use Viva magenta on T-shirts?
Buy an all-magenta shirt; but be careful with the rest of the ensemble, as this is a loud shade and you may want to tone it down by pairing it with a neutral shade. Going all magenta is a brave fashion statement though.
Magenta screams energy and power, so when you wear an all-magenta shirt, you symbolize fearless fashion. 
For those who wish to keep things a bit mild can have a splash of magenta over their T-shirt. How about a dazzling magenta-colored diamond printed on your tee? Or you can do some abstract art in multiple colors with magenta dominating the palette. 
Associating with a reputable custom T-shirt shop can help you create the perfect magenta look on your tee. 
Looking fabulous with magenta 
Magenta is a beautiful color. The best thing is that it suits almost all skin tones, from fair to dark. 
The color makes its own statement, especially when contrasted with a white and black background. So, if you have a black tee, you can have a pop of this regal shade at the center. For a white tee, you can create streaks of magenta or create a graphic print using this color. 
If having magenta prints on your tee does not agree with your sense of style, then why not simply have a small motif embroidered with magenta thread? It would look lovely; you can have it at the side or one of the shoulders, or at the bottom sides. 
Printing methods 
Some of the most reputable shops create fabulous custom apparel through different printing techniques such as direct-to-garment printing, direct-to-film printing, screen printing, and embroidery. 
Most of the shops have online visibility. You simply must provide them with the design and place an order. Your customized tee will be at your doorstep, all neatly packed and beautifully printed, in a short time. 
The shops are equipped to handle bulk orders too. So, if you want just one shirt or want 100,000 shirts, just a few clicks are sufficient to place an order. 
Mad over magenta 
Coming back to our color of the year, expect magenta to be everywhere – from runways to red carpets. Whether it is a mini dress by Gigi Heidi or the power suit of Kate Middleton, celebs are going crazy over this wonderful color of 2023. They do not mind dressing up in this hot pink shade from top to toe. 
However, if going all magenta is not your cup of tea, then you can safely connect with a custom shirt printing shop and start with a magenta-infused T-shirt. This is a must-have color for this year. USA