Tech
Can NFT Development Shape Metaverse? Getting Bigger Picture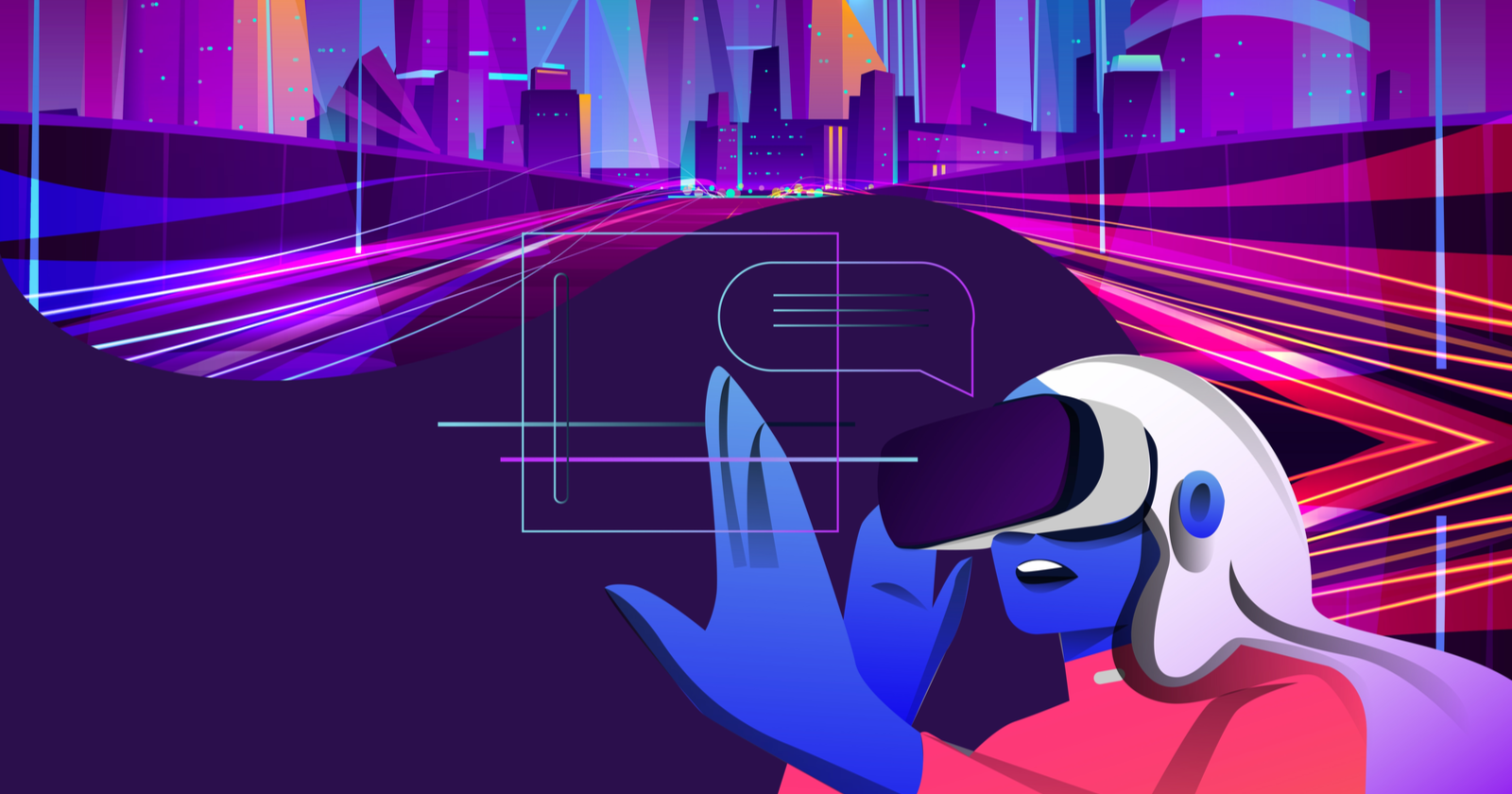 In recent times, non-fungible tokens, or NFT development, have reached extreme popularity worldwide. Celebrities from sports, musicians, and movie stars to big global brands are dipping their toes into NFT launching. The excitement all around NFTs is swinging high to higher.
The global NFT market will hit $147.24 billion by 2026. (Finance Yahoo)
Besides the rising craze and experiments revolving around NFT design and development, another tech innovation has become a media buzz.
And it is metaverse!
The global metaverse market value will reach $100.27 billion y 2022 and 1,527.55 billion by 2029. (Fortune Business Insights)
Consequently, these two hot tech trends hold remarkable potential for businesses worldwide.
From product development to marketing and branding, the effectiveness of NFT and NFT development companies is unavoidable.
On the one hand, metaverse offers businesses a virtual world beyond physical presence limitations. While on the other hand, NFTs play a crucial role in metaverse development in the long run.
In fact, NFTs are the bridge to metaverse happening, facilitating metaverse social experiences. It would not be wrong to assess that NFT is one of the pillars of the metaverse, shaping this novel tech trend gradually.
But how is NFT doing so?
Let's unlock.
Explaining Metaverse Terminology
This part is for those who are still banging their heads on the wall and asking what it is metaverse?
Firstly, the metaverse is a computer-generated 3D virtual environment standing on the pillars of Blockchain, Augmented Reality, and Virtual Reality.
Secondly, the metaverse benefits relentless and unhindered social interaction, business communication, and opportunities.
Thirdly, the environments are always scalable and carved out of advanced technologies, whether it is the education metaverse or business metaverse.
Fourthly, from social communication, gaming, finances, and real estate, to NFTs, the fundamental elements of a metaverse can be numerous.
Lastly, anyone from individuals to businesses can create, view, and purchase NFTs on virtual estates, develop unique virtual identities, participate in social communities, play video games, buy game assets, Etc.
In simple, with metaverse, the scopes are limitless.
How Does NFT development Impact Metaverse?
Undoubtedly metaverse and NFT have become mainstream branding and marketing strategies.
While the metaverse is a 3D virtual space where people can connect with others, businesses can create and sell their products in the form of NFTs in the metaverse.
It was natural that metaverse and NFT would cross their paths at some point and blend to make the world better.
The thing is that when these two technological advances amalgamate with each other, the boom is inevitable.
Several NFT benefits pop up from the boom, impacting the metaverse directly or passively.
Ensuring Transparent Economy
With metaverse, businesses can create an accurate world replica and port the real-world assets to the virtual world.
Play-to-earn games are a dominant category of decentralized NFT assets in the metaverse.
As a matter of fact, NFTs allow users to indulge in play-to-earn video games and earn their rewards.
The entire transaction revolves around cryptocurrencies and Blockchain technology.
Blockchain is already a well-known technology ensuring secure transactions. Hence, the NFT-integrated metaverse world provides a transparent and secure economy.
Moreover, anyone can initiate play-to-earn gameplay in the metaverse world and earn a reward even with zero capital.
Advanced Social Experiences
People's craze over social media is flourishing sky-high.
More than half of the world population (58.4%) is now active on social media platforms. (Smart Insights)
Metaverse reinvigorates the social experiences of people. And in this case, NFT's involvement is unavoidable.
In the metaverse world, people can hold on to unique NFT avatars to communicate with each other.
Users and even brands can also reinforce their web presence through remarkable avatars in the 3D virtual space.
Additionally, these NFT avatars can show a unique way for brands to share their perspective, promotions, products, and services with their customers.
The most exciting fact is that each NFT avatar holds a distinctive real-world identity. Both users and brands enjoy the freedom to customize their avatars and interact with each other.
Purchase Real Estate/Art/ Game Assets
Besides social interactions and gaming, people can purchase virtual properties in the metaverse world.
People can buy real estate properties like plots, apartments, pieces of art, and video game assets, to name a few.
People can purchase or sell their real estate properties in the virtual world.
Additionally, the top real estate companies can create online stores in the metaverse, sell their NFTs, and hold social events for brand promotions.
Final Note
To conclude, both metaverse and NFT are in a nascent stage.
Tons of experimentation and innovations are on their way to remold and reshape the NFT-integrated metaverse world.
However, the impact of NFT development in carving out a better and refined metaverse is inexorable.
There is no time to lose thinking and hang on to doubts.
Companies must come forward to experience the mingling of NFT and metaverse to boost their revenue growth.