News
Most Famous Aboriginal Artists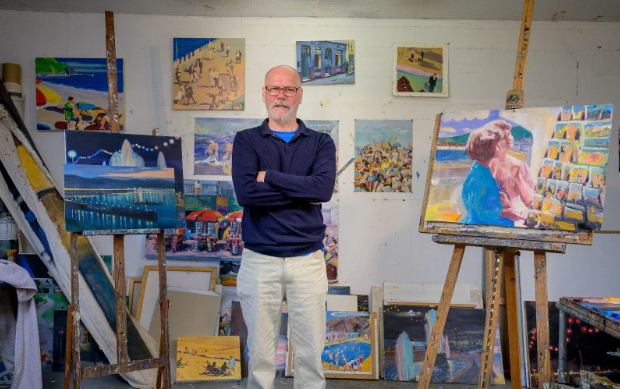 Aboriginal art is some of the most unique and beautiful in the world. It tells stories of the land and the people and has been a part of Australian culture for centuries. Today, we want to shine a light on some of the most famous Aboriginal artists of all time. Their work has helped to shape Australian art, and their influence can be seen in many modern-day artists as well.
What is Aboriginal Art?
Aboriginal art is art created by the Indigenous peoples of Australia. It includes a wide range of mediums, including painting, sculpture, carving, and weaving. As we saw in the introduction, Aboriginal art often tells stories about the land, the people, and their culture. It is an important part of Australian history and culture, and it is one of the longest-running art traditions in the world.
Famous Aboriginal Artists
Albert Namatjira – Of course, we could not talk about Aboriginal art without mentioning perhaps the most famous Aboriginal artist of all time, Albert Namatjira. Namatjira was a member of the Western Arrernte people, and he was best known for his watercolour landscapes of the Australian outback. His work was so popular that he was even commissioned to paint a portrait of Queen Elizabeth II.
Gordon Bennett – Bennett was a member of the Bundjalung people, and he was known for his colourful paintings that often incorporated traditional Aboriginal motifs. Bennett's work has been exhibited all over the world, and he won numerous awards for his paintings.
Gloria Petyarre – Next, we find Petyarre, who was a member of the Anmatyerre people. Petyarre is considered one of the most important Aboriginal artists, and she was known for her intricate paintings of the Australian desert. Petyarre's work is highly sought-after, and she won numerous awards for her paintings. Sadly, Petyarre passed away in 2021.
Dorothy Napangardi – As a member of the Warlpiri people, Napangardi was another Aboriginal artist who garnered much respect during her lifetime (respect that continues to grow even after her death). Her paintings are characterized by their use of bright colours and bold geometric patterns. Napangardi's work has been exhibited in galleries all over the world, and her paintings fetch high prices at auction.
Naata Nungurrayi – Nungurrayi was special in that she was one of the most popular Aboriginal artists to achieve mainstream success. Her paintings were beautiful and delicate and often featured soft pastel colours. Up until she died in 2021, she also had the honour of being one of the few Aboriginal artists to have permission to depict sacred women's ceremonies and sites as paintings.
Richard Bell – Finally, we end with an active artist who is still making incredible work today. Bell is a political artist, and his paintings often reflect on Aboriginal issues and experiences. While some Aboriginal artists shy away from discussing difficult topics, Bell welcomes the challenge and uses his art as a way to start important conversations. His work is moving and powerful, and it's sure to continue resonating with viewers for many years to come.
These are just a few of the many incredible Aboriginal artists out there. By learning about their work, we can gain a better understanding of Aboriginal culture and the important role that art plays in it. Who are some of your favourite Aboriginal artists?
In the years ahead, we hope to see even more Aboriginal artists achieve success and recognition. Their unique perspectives and talents are sure to enrich the world of art in many ways. If you want Aboriginal art in your home, look for Aboriginal for sale in Brisbane.