Entertainment
5 Best Places to Enjoy Hilarious Comedy Shows in Houston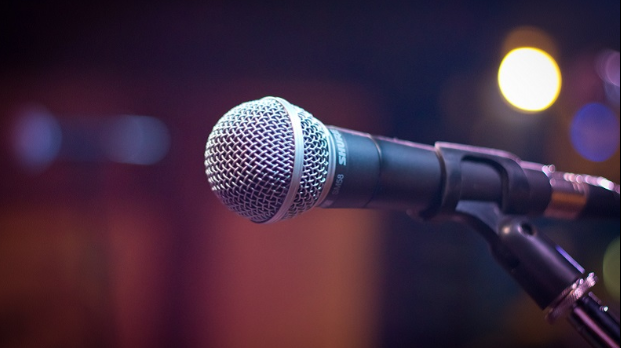 Planning to spend some quality time laughing and enjoying with your friends or family in Houston? Fortunately, the city has myriad options for people searching for live comedy shows. Whether a fun weekend or a get-together with friends, every occasion becomes extra special with the dose of laughter with your loved ones. It may be hard for you to choose the right performance and venue among multiple comedy shows in Houston. We have untangled this process for you. Read on to learn about our top picks for Houston comedy shows. 
Best Comedy Shows to attend in Houston 
The Riot's Comedy Show
These performances have been functioning for the last 30 years and are popularly known for hosting shows with some talented comedians across Taxes. The shops are conducted from Thursday to Sunday. What can you expect from these performances? Different performers' humor varies from comedy shows to dark humor.
Being one of the popular comedy performances across the city, they assure of making you roll on the floor laughing. They also put efforts into keeping the humor creative and fresh.  
Speakeasy Comedy Lounge
This spot offers you comfortable seating along with a dose of laughter. You can make your weekend evenings more adventurous with Friday and Saturday shows hosted by the lounge every week. The audience here gets the chance to witness comedy performances by international artists.
For people who are hesitant to visit crowded places, this is the perfect place to bid on upcoming events in Houston. The comedy shows are performed in the presence of just 40 attendants. A hilarious show is not just what this place offers; it also serves the audience delicious delicacies. 
KiKi Maroon's Burly Q Lounge
More than a comedy show venue, the place is a theater hosting various performances. The lounge hosts numerous shows, including dance, musicals, magic, and comedy. It's a wonderful place to enjoy special occasions with your loved ones. The venue is open for these performances from Friday to Sunday. 
The Music Box Theater
Comedy show hosting is not a regular activity being arranged at this place. Six comedy shows are conducted at the place throughout the year. The actor-singer collaboration is dedicated to having you laugh louder. 
The Secret Group
Want to have a fun time in a place combining several amenities in one place? The Secret Group allows you to attend a place that lets you dance, drink and laugh simultaneously. Have a drink in one hand and be ready to dance to the 90s' music while joyfully rolling out laughter. You can visit their website for more information about the shows. Besides, they may have age restrictions for some of the shows, be sure to check the limitations before you make a reservation.
Rudyard's British Pub and Grill
The lunch and dinner served downstairs are excellent. Shows, events, and stand-up comedy may all be found on the second floor. There's a great drink menu available on both levels. Rudyard's British Pub and Grill offers a wide variety of food and drinks for you to choose from. The Level Up comedy, a monthly showcase for stand-up comedians from all over the country, takes place every third Sunday at 8 o'clock in the evening.
Conclusion
If you are interested in finding comedy shows in Houston, many options are available. You can search on Eventsfy for listings of comedy clubs and events in the city, or you can check with local venues to see if they have any upcoming comedy performances. It may also be helpful to ask friends or family members for recommendations or to look for reviews of comedy shows online to get a sense of what others thought of the performance.