Sports
The Author, Founder, and President, Ryan Silver, Is a Giant Basketball Event Operator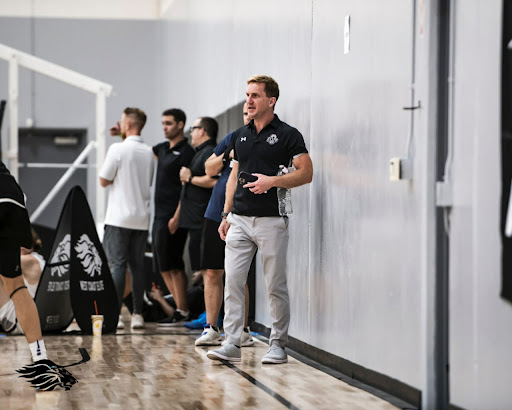 Coach Ryan Silver is not an ordinary guy who just loves the basket. He is the director and the founder of the West Coast Elite Under Armour program. It's a pride to share that Ryan Silver is one of the most influential college sportspeople who changed thousands of athletes' lives by serving basketball for the last 20 years, from 2003 to the present. 
Due to his continuous hard work and sports skills, his program West Coast Elite Under Armour Program is widely famous as one of the leading AAU programs around the country.  A passionate coach who is striving harder to change the lives of thousands of athletes to make them achieve scholarships. And create history in the basket arenas. 
West Coast Elite Under Armour Program
The West Coast Elite Under Armour is a doorway to all the passionate and hardworking athletes who partake in the Under Armour Association. The program solely focuses from 3rd to 12th grade and successfully generated over $60,000,000 in scholarships for former players. It's an excellent initiative for former basketball players as well as the program has almost 27 former coaches serving the basketball field at the college and NBA levels.
The Game-Changing Acts of Kindness 
Ryan Silver seems unstoppable when it comes to teaching and coaching thousands of players. He dedicatedly provides coaching skills to countless current and former NBA & NCAA Division 1 college basket players to change their lives forever. He didn't stop there but worked harder to provide over 500 student-athletes scholarships to allow them to prove their sportsmanship and create history under his flag.
The Fame Game Is On Fleek
Ryan Silver is a guy who was born to serve as a dedicated person and a coach to maintain the legacy of the basketball arenas. In 2019, he became a part of the California Boys State Hall of Fame as a councilor for 24 straight years to prove his legacy and passion for basketball. He is one of the best City and Party Councilors and the youngest inductee for the State Hall. In the same year, he was awarded the Los Angeles City Service award by the Los Angeles City Councilor for his exceptional hard work and dedication to the organization.
Ryan Silver, The Gold In Actual
Ryan also became a part of another limelight when he won the Presidential Service Award and released his first book, "The 40-Year Plan". His philosophy is different; he just aims to learn, implement, show, and inspire. After all these achievements and working dedicatedly for the basketball passion, Ryan expects nothing but dedication, hard work, and passion from the players who aim to be in the limelight and create history in the basketball world.